NAREA Forms
Access the Forms
The following are "Live" NAREA forms and reports that can be typed and emailed to clients presenting a professional image to your customers.
Access the Library
Stock your National Association of Real Estate Appraiser's Library with tools to succeed!

Porter Valley Software www.pvsoftware.com
The leading company in inspection software is offering the software to our members for $595 (Retail: $995) A demonstration of the software by Porter Valley is available on their website. For more information call (888)525-2344.

Merrell Institute
www.merrellinstitute.com
Bill C. Merrell, Ph.D.-School Director/Founder bring 3 decades of Professional Education. He is on the National Education Committee of NAREA, ACI and is the National Director for the North American Association Network.

Allied Real Estate School
www.RealEstateLicense.com
Get your real estate, appraisal, home inspection or contractors license from one of the most endorsed real estate schools in the country. Allied offers live customer support, updated materials and a 110% money back promise on licensing programs.

NCSPlus Incorporated www.ncsplus.com/narea
NCSP is an Accounts Receivable Management firm, with over 35,000 companies, institutions, and medical practices as clients. We offer a collection system which increases recovery rate, lowers collection costs, and improves cash flow. Click
here
to find out more about NCS.

Maxx Global
NAREA has negotiated huge discounts from MaxxGlobal on products you use daily.
Click
here
for brochure and order information.

Hertz Car Rental www.hertz.com
If you are an active member, email
support@assoc-hdqts.com
for the CDC# for discount savings as a HIF Member.

Environmental Assessment Association www.eaa-assoc.org
The Environmental Assessment Association (EAA) is one of the leading professional membership associations for those involved in the environmental industry.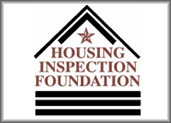 Home Inspection Foundation
www.hif-assoc.org
The Housing Inspection Foundation (HIF) is an organization of professionals dedicated to the promotion and development of Home Inspection. HIF was created to provide members with information, education, standards, ethics, and professional recognition.

National Association of Review Appraisers and Mortgage Underwriters www.naramu.org
NARA/MU is the only association that services the review appraisal industry. It provides its members with the latest industry standards, guidelines, regulations, industry trends, review forms and much more.

National Association of Real Estate Appraisers www.narea-assoc.org
NAREA is one of the leading organizations servicing the appraisal industry. With over 10,000 members, it provides a wealth of information via snail mail, e-mail and the NAREA website to ensure that members are current with the latest standards.

International Real Estate Institute
www.irei-assoc.org
IREI is an international association bringing together investors, developers, managers and valuers for creating worldwide transactions. IREI's global network assures that its members are up to speed on important trends in real estate around the world.

Association of Construction Inspectors www.aci-assoc.org
ACI is a national organization providing professional certifications within the construction industry. ACI has more than 6,000 members -- most from within the United States.